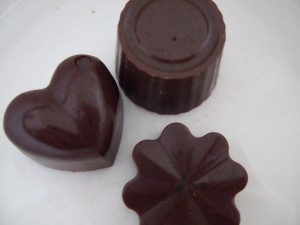 YES! We are back with 3 workshops to teach you in a relaxed and fun environment with others how to make your own raw chocolate.  We want to share the love and the skills … and you will see how easy it actually is!
Location in Jersey to be confirmed very soon.
DATES:
18th, 20th and 23rd of February 2015
Times: 6:30pm til 9:00pm
If you are interested, please email:
maria@earth-beauty.com
with your details and which dates you are available for.
Workshop cost is £35 
You will walk away with a smile on your face and a box and bag of chocolates with a retail value of £15
We require £20 deposit through paypal or internet banking and then the remaining £15 can be paid on the day. Pay £20 deposit with Credit/Debit card or Paypal account via Paypal
We will also have some very pure but inexpensive cacao butter and products to purchase on the workshop too!
You only need to bring yourself and an apron!
If you want to book, please email maria@earth-beauty.com or call Maria on 07797 832400.  Spaces are limited so book your place very soon!