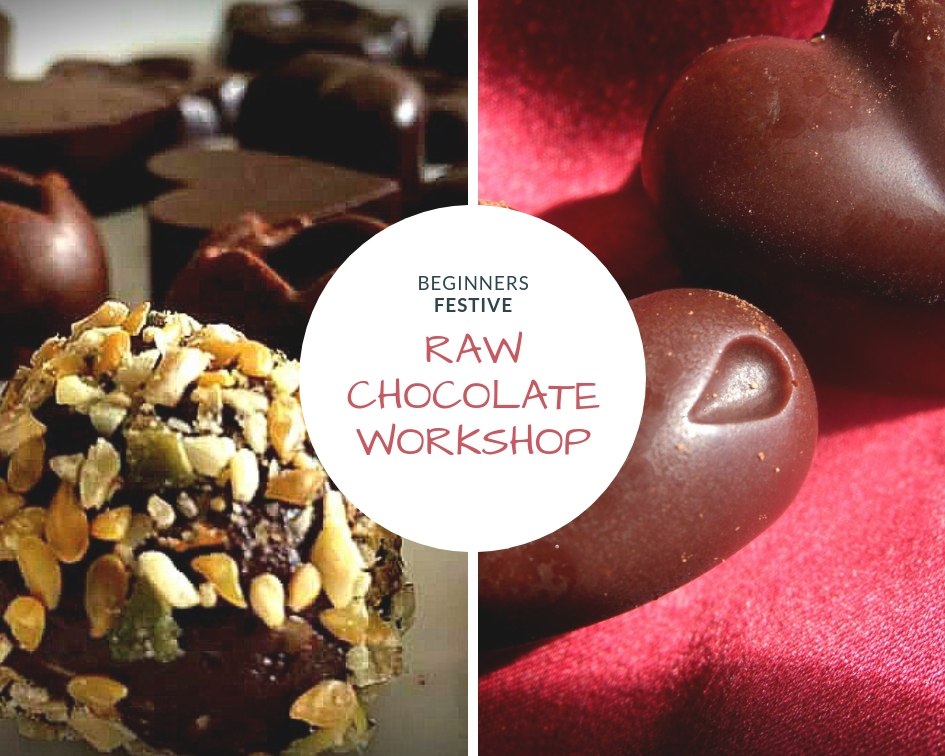 A Delicious and Fun Festive Raw Chocolate Making Workshop with Maria and Ashley
All the chocolate we will be creating is vegan and contains no refined sugar. This is a very hands on workshop and you will learn how to make some lovely silky raw chocolate and some tasty chocolatey truffles with a possibility of many different flavours including:
Festive Mulled Spice
We'll use cacao butter, fruit syrup concentrate for sweetening and all very high quality ORGANIC ingredients with doTERRA oils to flavour the chocolates (which are unbeatable in quality). You will walk away with a smile on your face plus beautifully packaged and bespoke chocolates you can keep or gift away with a retail value of £22.
We will also have some very pure but inexpensive cacao butter and products to purchase on the workshop should you wish to try out your new skills at home.
You only need to bring yourself and an apron!
Date: 15th December 2019
Time: 10.30 til 1.30
The cost is £40.
To be paid through the link when booking below.
"I had the best fun tonight learing how to make raw chocolate & raw super seedy truffles with Maria – I seriously urge to you to get involed Kali-Ma Raw& Organic Chocolate its fun & tasty" Jojo Willacy
"Definitely a must! The chocolate is amazing and you can get really creative with the flavours" Tracy Noble
IF YOU WANT TO KNOW ABOUT MORE EVENTS LIKE THIS, PLEASE like: