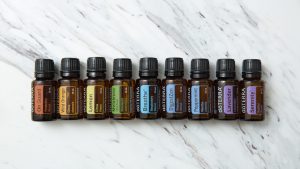 My doTERRA Journey
As young woman full of passion, I became an aromatherapist in 1995. This was a very exciting time for me as I had also recently qualified as a massage therapist and reflexologist.
I had years of practice with many brands of oils. Little did I know that it would be over 20 years until I found a brand that would exceed all of my expectations like none had before.
I currently use doTERRA's range for:
Relieving migraines
Healing old gut issues
Boosting my mood
Rejuvenating my energy
Simple pleasure indulgence
Flavouring food and homemade chocolate which I sel and teach others to make.
Creating my own DIY natural body products
Achey Muscles
Colds and fevers
Disinfecting my home
Dental care
Managing my 2 and a half year old daughter's wellbeing
And so it only seemed natural I would share this experience and passion with others.
I now hold regular classes in my home and outside venues to teach others how to gain from the magic of doTERRA and I teach workshops in chocolate making and body product making.
I now have a team of customers and wellness advocates below me who I support and mentor on their doTERRA Journey.
Anyone who resonates with me and wants to sign up through me (which will make them part of my team) can attend ALL my oils classes for free, get 25% off the full price of my product and chocolate workshops, PLUS they get a free Kali-Ma lipbalm and a free bottle of essential oil.
I also offer the following support on your journey, whichever is applicable:
* Advice for using the oils on yourself and loved ones through questions you have.
* Support in learning how to share these oil in an organic way and where you can benefit by having your oils paid for.
* Support in diving deeper into being being an advocate in supplementing or replacing your income by sharing the oils.
If you'd like to move forward, join my team and experience doTERRA in your life, you can sign up hete and instantly buy oils at 25% less than retail price.  If you want to chat more, I'm happy to meet or chat on the phone when it's good for you. Email mariaearthbeauty@gmail.com or call 07797832400.