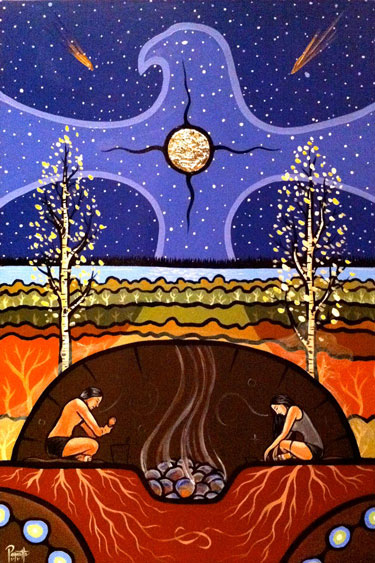 Gather together this Summer Solstice with our shared vision of restored harmony and wellbeing on our planet in the ancient temazcal ceremony.
We are also welcoming very much all those involved with or inspired by the Extinction Rebellion movement.
Our ancestors treated the earth as sacred and knew that our wellbeing was inextricably connected to the wellbeing of the planet.
They communed in sacred ceremonies to maintain their spiritual connection and gratitude to our earth as a living being. Their sense of ritual and honour contributed towards balance and respect for life on earth.
We are blessed to have Melanie Wartho to hold this ceremony for us. She has been living in Ecuador and Peru holding these ceremonies for many years.
As we need a minimum number of people for this to go ahead please let us know by REGISTERING on the ticket link by end of THURSDAY 20TH JUNE if you are joining us. This will be an incredible gathering. We hope you can join us.
Time: please arrive 6.30pm at the latest
Bring: a towel
Wear: women wear a loose fitting dress and men wear shorts
Fee: the FEE is by 'gift economy' donation of what you can afford and would like to contribute, and can be given on the day when we have a collection.
Directions to get there, go up Queens road pass the co-op at Sion then turn right into rue de bechet, pass Ernie's agriculture on the left then take next right into a field park with the other cars and we are on the left behind the trees, any problems call 07797 850727, see you there!