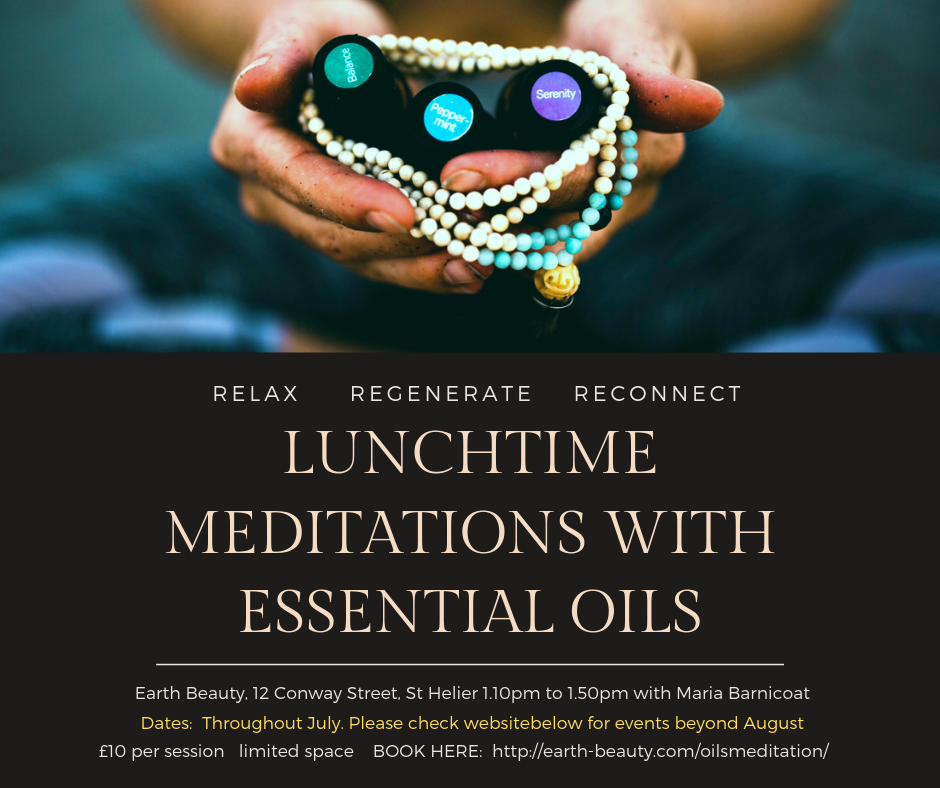 Relax Regenerate Reconnect
Whether you already have a thriving meditation practice or are a complete novice, these deeply grounding and beautifully guided mindfulness meditation sessions, supported by the delicious and therapeutic doTERRA Essential Oils will add a deeper dimension in benefiting your wellbeing.
You will leave peaceful, relaxed, regenerated and reconnected.
Time: 1.10pm to 1.50pm
Because you are a doTERRA Wholesale Customer, enrolled with me, you get to come for half price!!