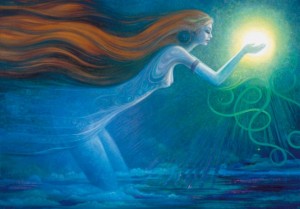 We have planned a beautiful day, just for us women, journeying and diving into the healing depths of Restorative Yoga, Sound Practices and Soul Movement to really connect with and nurture our long neglected inner divine feminine natures.
The day will be facilitated by Julie Kent​ and Maria Barnicoat​. 
Maria has been holding sacred spaces through SOUL Movement Jersey​ classes, Womens Full Moon Dances, and her own individual one on one individual therapeutic work that she offers through Earth Beauty​.
Julie has been teaching many different styles of yoga for the past 9 years.  She incorporates the science of Yoga and Chakra Yoga and specialises in assisting people to heal from dis-ease.
Each of them have a strong commitment to healing, nurturing and expressing their own femininity, and to offering that out to the world for the benefit of others.
"The repression of the feminine has led to a planet on the edge of collapse.  The re-emergence is going to be a dance to behold." Claire Dakin
Cost: £65
To book your place contact: maria@earth-beauty.com or call: Maria: 07797 832400 or Julie: 07797 782686 you can pay by paypal or instant bank transfer.
This will be a small and intimate group. Bookings can only be confirmed with full payment of your space.