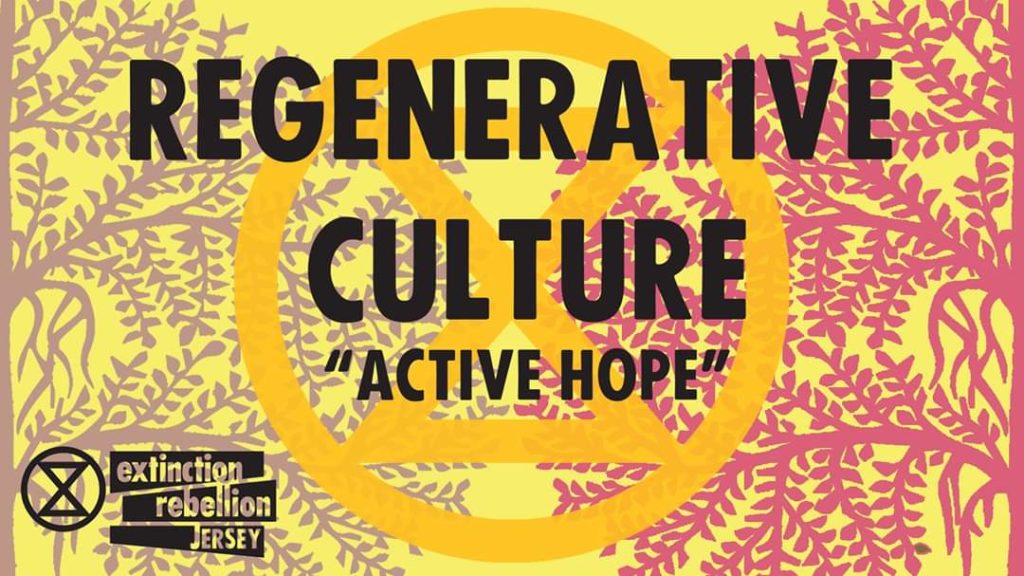 This weeks Regenerative Culture session will be held by Maria Barnicoat and will endeavour to bring us into ACTIVE HOPE through the power of movement and dance, with Joanna Macy's work "The Work That Reconnects".
In these times of deepening global crises, many fall prey to denial and despair. This work shows how grief, anger and fear are healthy responses to the harsh realities of our time and that when honoured through this revolutionary work, they can free us from paralysis and move us to creative action.
We offer this work as an intrinsic part of Extinction Rebellion's call for regenerative culture.
We would like to invite you to join us at THE BRIDGE from 3.00 to 5.00pm to begin this work together.
Location: THE BRIDGE FAMILY CENTRE
There is no charge but donations are welcome.
Feel free to bring snacks / food and drinks to share on the day!