I'm very excited to be able to offer FREE doTERRA friend gatherings and team building parties during the months of June and July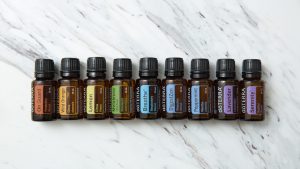 You'll get to host a party either at your house, workplace, or if its not suitable, come to my lovely place in Gorey!  You, the host will receive a FREE gift and we'll have a prize draw during the evening. You and your friends will experience the yumminess and purity of the oils and learn some valuable information about natural healthcare.
Choose from the following themes which all last 2 hours:
Natural Solutions
A popular and general class covering a wide range of topics on the very many natural, safe, and effective solutions doTERRA offers.
Healthy skin and hair
We can enhance the beauty and life of our hair and skin with doTERRA and remedy many issues simply and effectively whilst creating anti-aging and renewing effects for ourselves.
Cleaning without Chemicals
Our world is overloaded with detrimental chemicals to us and our planet. Be part of the movement in creating healthy and effective cleaning products using doTERRA and simple imgredients.
Healthy, Happy and Beautiful Body
Taking care of our bodies in a therapeutic and beautifying way with doTERRA.  Learn the basics of how to create body products that are kind and caring.
Body, Heart and Soul Nourishment
Meditation, Massage and using doTERRA oils for calming and relaxing. You will also learn and experience a calming and restorative hand reflexology massage.
Delicious Cuisine Combinations
Taste sensations and exciting ideas for flavouring the food and drinks in your life.  Bringing the therapeutic effects into our foods and onto our tables whilst caring for our wellbeing.
Detox Your Body
Particular oils and supplements that doTERRA make are very effective at supporting and encouraging the body to release and absorb toxins in our major organs. How can we best support ourselves through doTERRA and their wonderful range of products and oils.
To Create a Successful and FUN Class:
Pick the class you want to host and decide if you want to host it at your place or mine.
Choose a date and time and confirm it with me on email to mariaearthbeauty@gmail.com
Send me full instructions on where you live if its going to be at yours
Invite between 15-25 people (an ideal number is between 5-8 and usually there is around a 30% acceptance and turnout with these events)
Ask your attendees in advance if there are any specific issues they'd like some support with that we can address on the evening.
If you want to start on the road to building resources through doTERRA, we should have a conversation about you, the host enrolling beforehand so that you can be compensated for any of your friends who decide to engage and use these products in their lives.
TO GET THE WORD OUT: Perhaps create a facebook group message, event or group email and cut and paste the following if you need some inspiration for your invite:
Dear friends
I have recently discovered the many wellness benefits essential oils and am loving them so much and feeling so inspired that I want to share a fun evening with a few of us on ("DATE and TIME"). If you are open to natural forms of healthcare and alternative medicine, I would be delighted if you would join our gathering AT NO COST to gain knowledge on the various ways that we can empower ourselves with essential oils and the natural products made by doTERRA. This event will be hosted by myself and Maria Barnicoat (Certified Aromatherapist) from "Kali-Ma: Creative, Conscious and Vibrant Living" and I hope you can join us as we will also have a little prize draw! Our theme will be ("chosen theme above") and if you can come, please let me know in advance if you have any questions or concerns that you would like addressed. Either Maria can address them in advance with you personally over the telephone or we can discuss it in class with everyone.
Hoping you can come,
xxx
CURRENTLY the dates that are available are:
Thursday 31st May
Tuesday 5th June
Friday 8th June
Tuesday 12th June
Friday 15th June
Tuesday 19th June
Friday 22nd June
Tuesday 26th June
Tuesday 3rd July
Friday 6th July
Tuesday 10th July
Friday 13th July
Looking forward to hearing from you for a guaranteed fun and relaxing evening.