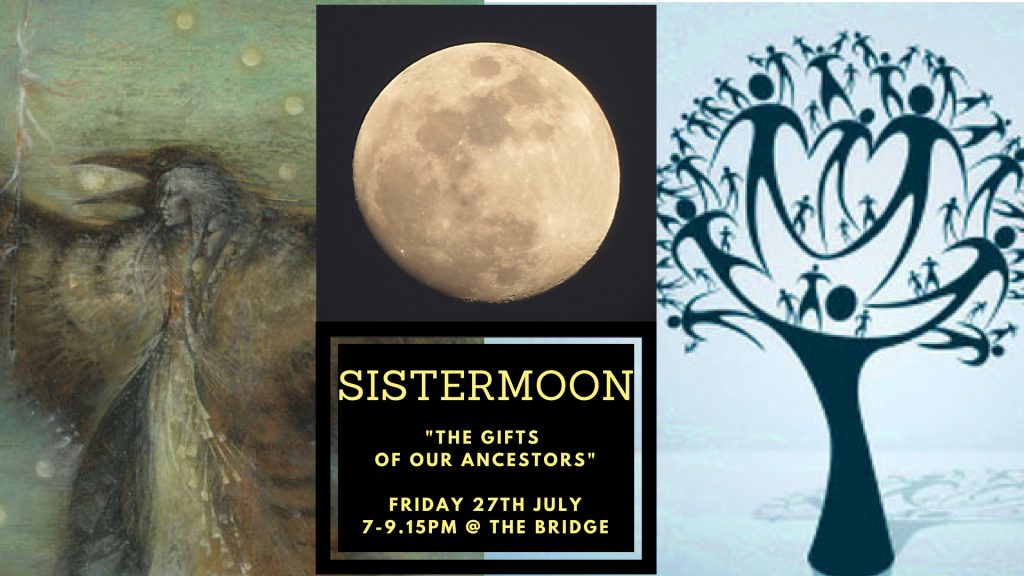 FULL MOON GATHERING FOR WOMEN
Join our beautiful sacred space to dance, share and love together at full moon time. Each gathering we focus on a different theme to help us heal and rise the feminine energy. This month we dance with our ancestors and the gifts they bring us.
Our upcoming Sun in Leo and Full Moon in Aquarius Lunar Eclipse moon is ripe with potential for us to create transformation in our lives and the world around us. They give us the opportunity to create sacred space and consciously integrate shadow aspects and inner and outer challenges. We will use the energy to acknowledge the deep well of support we have behind us and the journey our ancestors took to bring us where we are today. We'll give this attention and care to whatever is arising or feeling unintegrated in our lives and prepare ourselves for the next chapter.
What could happen if us women gave ourselves the time and energy to dive in and explore our power and possibilities in a sacred supportive space?
Our gatherings have been a sweet respite for us women in our busy and patriarchal modern world. Dance is a magical portal to ride us into our journey into healing and rising our feminine as it fully supports our feminine nature and unfolding healing processes. In the realm of conscious dance with the intention of love and integration, transformation happens.
This isn't a place where we'll be impressing each other with our dance moves. We will drop in deeply to our bodies and our space will support authentic healing movement and our own unfolding creative expression.
We also use some yummy essential oils to support and nurture us, and nibble on delicious raw chocolate!
Venue: The Bridge Centre, St Saviour, Jersey
Facilitator: Maria Barnicoat
Time: 7.00 -9.15pm (please arrive at least 10min before)
Bring: Notebook and blanket. Pictures/objects of past relatives and ancestral connections
Cost: £15 – see ticket link to book
About the facilitator: Maria has been holding spaces for meditation, dance and reflection for over 10 years and working with her own spiritual journey for much longer, and particularly feels passionate about helping to create sisterhood, empowerment and connection in women and in our community and the world around us.