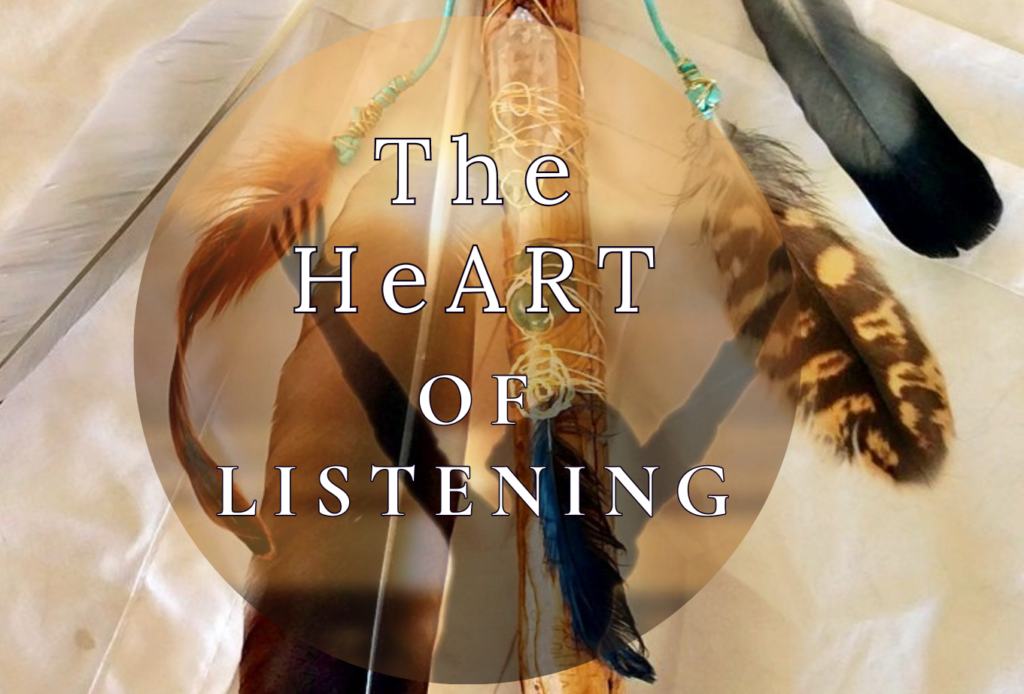 Dive deep into the nature of establishing deeper connections with others, learning how to relate to each other in a sacred manner, and unfolding an alternative and expansive way to solving conflicts, other than our cultures hierarchal and punitive approaches.
Our course is set over 3 different days, with an emphasis on partner exercises, group exercises and embodiment practices to anchor a deeply healing and harmonious sense of relating.
The dates are:
Sunday 26th November
Sunday 3rd December
Saturday 9th December
The times are:
10.30 til 4.30
On our 3 part course will focus on:
* Learning how to apply a listening practice with partners, groups, large and small and to restore peace and harmony amongst families and communities.
* How ritual and creating sacred space are at the centre of conscious communication and council and how to create this each time we share.
* Exploring the shamanic roots of the talking stick practice.
* Understanding the feminine and masculine aspects of communication.
* Addressing the nature of apology, forgiveness and the urge for revenge.
* Bringing awareness to the challenges faced by those walking the peace path.
* The principles of Non-Violent Communication, how it is not the means to an end in itself but how it can fit in and support a new way of communicating.
* The elements needed to create "Radical Listening" partnerships for ungoing support and how to implement this into your life.
Your host for this journey is Maria Barnicoat who has over 20 years of holding group spaces. She holds regular embodied dance practice events with the focus on empowerment, rememberance of our true natures and bringing back the power of the village and community.
Terms and Conditions:
It is inly possible to sign up for the whole course and not part of it.
Deposits are non-refundable
Cancellations are non-refundable
At the end you will have a Certificate to acknowledge your attendance.
The cost for the 3 days is £225
The earlybird price is now on until 10th October and is £195
It is possible to just pay a deposit now of £60 to hold your place
Numbers are limited to just 20 due to our smaller venue. If you want to join us, please book soon to avoid disappointment.
Please contact Maria directly if cost is an issue and you want to participate.