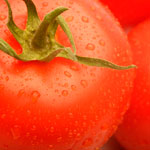 Well, its been a while! I watched 'Reversing Diabetes in 30 days' yesterday.  So wonderful!! So inspiring!! And brought lots of tears to my eyes.  You can watch it on youtube, just save 90mins and get nice and comfortable.
With each day I am becoming more and more convinced that a raw wholefood plant based diet is our true health elixir. I'm letting go of the frustrations that doctors don't promote this or even take diet much into account and just focusing now on how I can learn more, heal even more and then serve others by helping inspire and spread this news.  I'm also considering selling Kali-Ma so that I can condense my energies and deepen into fewer pursuits.  Raw chocolate making will always be a passion of mine, but bringing it into a business takes away time and energy from things which are seeming to be more important right now.
I look forward to the next clients I have into earth beauty that are open and wanting change through their diet, and I bow to those giving it a go in the face of adverse families and little support.  There does seem to be a mass engagement with this movement though, I am lucky enough to be seeing it around me, friends, clients, and groups on facebook supporting veganism.  The news about the detriments of dairy and meat and white food products is getting out.  The educating is happening now and the question is, are we open to hearing it?